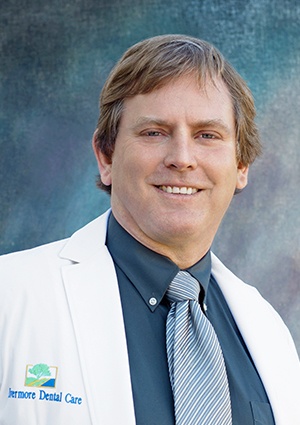 David Gibson, DDS
Dr. David Gibson is a part of a 21-year local tradition of dental comfort and care. He is a Livermore native and an honors graduate of the University of the Pacific Arthur A. Dugoni School of Dentistry. Dr. Gibson has dedicated his career to providing you with the best that dentistry has to offer. He is continually educating himself and his staff on the latest techniques and approaches.
Credentials and Memberships
Internet Dental Alliance
American Dental Association
Southern Alameda County Dental Society
MasterPlan Alliance
California Dental Association
Livermore Chamber of Commerce Since 2001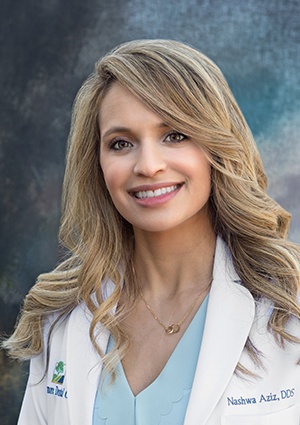 Nashwa Aziz-Elrashidy, DDS
Dr. Nashwa Aziz-Elrashidy graduated from Michigan State University in 2006 with a Bachelor of Science in nutrition and went on to the University of Detroit Mercy School of Dentistry, where she graduated with honors in 2010. In 2011, she completed a General Practice Residency at Advocate Illinois Masonic Medical Center in Chicago. Some of her most unique experiences there included: treating more than 150 special needs patients, performing over 20 IV sedation cases, completing full mouth dental rehabilitation on pediatric and special needs patients in the operating room, providing care to underserved neighborhoods on a mobile dental unit, and rotating with the oral and maxillofacial surgery department at John Stroger Hospital. Following residency, Dr. Aziz joined a state-of-the-art private practice in Chicago. After practicing for four years, Dr. Aziz and her husband relocated to the beautiful Bay Area in 2014.
Dr. Aziz is committed to providing quality dental care to her patients in a kind and compassionate manner. She is passionate about the field of dentistry and continues to expand her knowledge through continuing education courses. Dr. Aziz is a member of the American Dental Association, the California Dental Association and the Contra Costa Dental Society. She enjoys spending time with family and friends, cooking, traveling, walking her dog (Lupe), and rooting for her Michigan State Spartans.
Credentials and Memberships
American Dental Association
California Dental Association
Kamile Lim, DDS
Dr. Kamile Lim was born in a small town in a rural part of Lithuania. She moved to California in 2003 to pursue her career in dentistry. Dr. Kamile attended University of the Pacific in Stockton, where she graduated cum laude in the prestigious six-year dental program. She then attended University of the Pacific Arthur A. Dugoni School of Dentistry, earning her Doctor of Dental Surgery in 2014 with awards of excellence in implant dentistry and community service. Following her belief in giving back, Dr. Kamile has provided free dental care at CDA Cares events and the Berkeley Free Clinic. She has also served in a mission trip to serve those in need of dental care in rural Jamaica. Dr. Kamile enjoys organizing and participating in volunteer events as, well as many outdoor activities.
Dr. Kamile is committed to providing quality, lifetime dentistry to her patients. She treats her patients as if they were her family. She strives to provide a comprehensive patient-centered care where every patient is knowledgeable about their dental health care, from diagnosis to treatment plan execution. Dr. Kamile is a member of the American Dental Association, California Dental Association, Southern Alameda Dental Society, Academy of General Dentistry, and American Academy of Implant Dentistry.
Credentials and Memberships
American Dental Association
California Dental Association
Academy of General Dentistry
American Academy of Implant Dentistry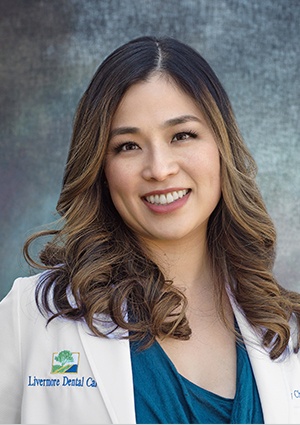 Judy Chau, DDS
Dr. Judy Chau is a Fremont native and always knew she wanted to pursue a career in the healthcare field. She is blessed with the ability to stay calm, even in stressful situations, which allows her patients to feel at ease. Dr. Chau earned bachelor's degrees in human biology and communications at UC, San Diego, and then went on to the University of the Pacific Arthur A. Dugoni School of Dentistry, where she graduated with honors and was inducted into Tau Kappa Omega for scholastic excellence and character. While in dental school, Dr. Chau organized a dental mission trip to Fiji. As the lead doctor, she provided root canal therapy to patients who did not have access to dental care.
Dr. Chau enjoys developing relationships with her patients and takes great pride in educating them with the latest advancements in dental healthcare, including minimally invasive dentistry and dental implants. Technology continues to advance dental care, and Dr. Chau is always eager to learn and receive training in an effort to provide the most effective, advanced and conservative treatment possible to her patients. Areas in which Dr. Chau has completed advanced training include:
Endodontics – UCLA Endodontics Continuum
Dental implants and bone augmentation surgery – International Dental Implant Association
Orthodontics – Invisalign® certified and studied Straight Wire Orthodontics – Center for Occlusal Studies.
Periodontics – Soft tissue lasers
When she isn't working, Dr. Chau enjoys outdoor activities such as hiking, gardening and golf. She practices yoga regularly and also loves to play the piano and watch movies with her husband. She has a 1-year-old daughter, Camille, and they have a 3-year-old Pitbull/Whippet mix, Thanos, who they adopted from the East Bay SPCA. Her favorite quote is "Don't rush, but move with intention." Dr. Chau is fluent in Vietnamese.
Sukhpreet Heer, DMD
Dr. Sukhpreet Heer joined Livermore Dental Care in September 2019. She was born October 11th in India and raised in Yuba City, CA. Sukhpreet attended UC Davis for her undergraduate studies where she majored in biochemistry and molecular biology. She received her DMD from Tufts University, School of Dental Medicine. She knew dentistry was her calling after working in dental laboratories and shadowing dentists during college. Sukhpreet is organized, empathetic and always strives to put the needs of her patients first. Sukhpreet and her husband, Gursimarjit "Sim" Singh, have an 8-month-old son named Angad Singh. She enjoys baking, yoga and hiking. Sukhpreet's favorite vacation was in Greece and her goal is to visit one new country every year.
Favorite quote: "Your task is not to seek for love, but merely to seek and find all the barriers within yourself that you have built against it." – Rumi
Meet Our Team
Everyone at Livermore Dental Care working alongside our skilled dentists is friendly and attentive in their interactions with patients. We ask questions and get to know our patients because you are more than just a visit to our team, you are a continued relationship. We provide dental care in Livermore, California, but also ensure you can see a familiar face each time you visit. With Spanish, Arabic, Lithuania and Vietnamese speakers in our office, we are better equipped to meet some of the various language needs of our patients. Call us today to arrange a visit with Dr. David Gibson and their associates.